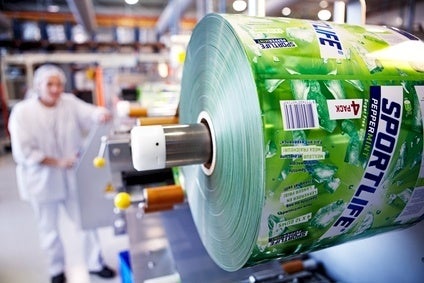 The cycling of a tax benefit in 2013 meant Cloetta's net earnings fell in 2014 but the confectionery group booked higher operating profit thanks in the main to improved efficiency.
The Sportlife and Chewits maker booked net profit of SEK242m (US$28.8m), down from SEK264m, due to a higher tax rate and the boost of a tax benefit in the fourth quarter of 2013.
However, operating profit jumped 38% to SEK577m, with operating profit margin rising 240 basis points to 10.9%. Underlying EBIT, which excludes the impact of foreign exchange, restructuring and M&A, was up 3% at SEK609m.
Currency fluctuations and Cloetta's recent acquisitions boosted its top line, with net sales up 8.6% at SEK5.31bn. On an organic basis, sales were up 1%, with revenues up in all markets except Italy.
Cloetta saw organic sales grow 1.7% in the fourth quarter despite declining sales in Italy, Germany and the UK.