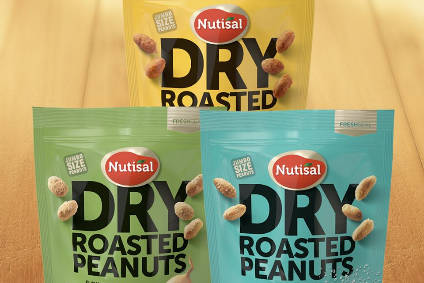 Swedish confectionery group Cloetta said operating profit is expected to drop by as much as 22% in the third quarter due to lower volumes, increased raw material costs and exchange-rate effects.
The Helsinki-listed company said today (14 September) adjusted EBIT is expected to be SEK40-50m (US$5-$6m) lower than the third quarter of 2016, when it booked adjusted profit of SEK224m. That would still be above the second-quarter result of SEK90m.

In a statement today, Cloetta said a fire at its plant in Turnhout, Belgium, had a bigger impact on production than was originally anticipated, which caused capacity constraints and lower volumes. The company did flag the fire in its second-quarter report.
President and CEO Henri de Sauvage-Nolting said the fire had knock-on effects on the company's factory network as some production was outsourced and shift patterns were changed. The damaged production line in Turnhout will be replaced with a new one and is expected to be fully operational in the second quarter of 2018.
"In combination with higher raw material costs and negative exchange-rate differences, this has created some short-term challenges," the CEO said. "However, this is in our own control and we will be able to solve them. To increase our profitability, we are also working on a cost-savings program that we intend to launch later this year."
Operating profit in the second quarter of 2017 declined from SEK148m in the corresponding period a year earlier, while net income turned to a SEK329m loss.