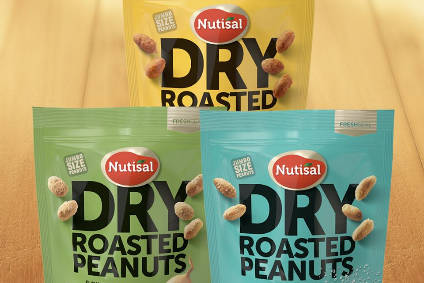 Cloetta, the European confectioner, is to cut jobs at Swedish nut maker Nutisal.
A "handful" of jobs are to go at Nutisal in part to improve the profitability of a business Cloetta acquired in 2014.
"Nutisal as a brand did grow in 2015, but the profit performance has not been that good based on the fact that nuts prices has increased substantially since we acquired Nutisal. On top of that, the US dollar has also developed in the wrong direction. We have therefore increased prices to off-set raw material increases and foreign exchange impact. This [is] in order to restore profitability. The decrease in jobs in our nuts factory in Helsingborg, Sweden is part of our ambition to increase profitability, but it is also done in order to shift competencies since we need some new competence," a spokesperson for Cloetta said. "In total it is about a handful number of persons out of 40 permanent workers that are affected at the factory."
Cloetta does not disclose detailed sales figures for its brands. The spokesperson did reveal nuts account for "approximately 3%" of Cloetta's sales. In 2015, Cloetta's sales were SEK5.67bn, up 6.8%, helped by the acquisition of Dutch fudge maker Lowaco last summer. On an organic basis, sales rose 1.5%.