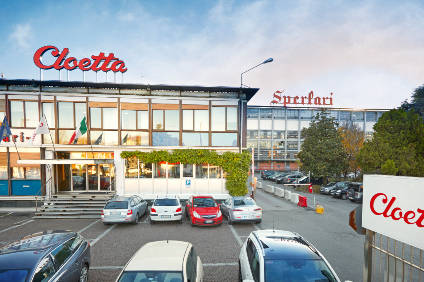 Cloetta has entered into an agreement to sell its struggling operations in Italy to Germany's Katjes International in a deal the Swedish snack maker said values the unit at around SEK450m (US$53m).
The company said the sale will generate a net cash gain of SEK415m. The disposal will result in an impairment estimated to approximately SEK365m before tax that will be reported in the second quarter of 2017, Cloetta said in a stock exchange announcement this morning (6 July).
Cloetta saw its Italian business weigh on its results in 2016 when Cloetta reported an annual loss that it attributed to an impairment in Italy. Earlier in the year, the confectionery group launched a review of the unit and admitted that a sale was on the cards.
"The impairment of Cloetta Italy recognises a challenging business performance over time that have eventually led to this decision. However, the divestment of Cloetta Italy will enable Cloetta to reach its EBIT margin target of 14% in a more focused way. The divestment will improve Cloetta's margins and return on capital employed," CFO Danko Maras said today.
Henri de Sauvage-Nolting, CEO of Cloetta, added the group will continue to pursue a strategy that includes an increased focus on its businesses in north-western Europe.
Cloetta's Italian unit, headquartered in Cremona, produces and sells brands such as Sperlari, Saila, Dietor, Galatine and Dietorelle. It operates factories located in Cremona, Gordona, San Pietro in Casale and Silvi Marina. In 2016, the business generated sales of SEK745m and approximately 400 employees.
Announcing the deal, Katjes, citing data from Euromonitor, said the integration of the Cloetta business will make it the second-largest confectioner in Italy by market share.
Tobias Bachmüller, managing partner of Katjes International, said as the fourth largest market in western Europe Italy has "always been a focus of our strong portfolio". Through the acquisition Katjes has made a "significant step" to expand its market position, he added.
Katjes International, part of privately-owned German manufacturer Katjes Group, said the deal is in-line with its strategy to grow in established markets through acquisitions. Earlier this year, Katjes acquired a stake in Austrian wafer maker Josef Manner from Polish confectionery firm Wawel.
The transaction is not subject to regulatory approvals and is expected to close in next three months.