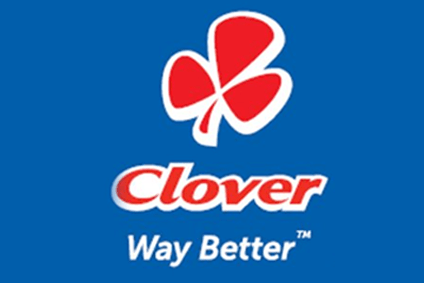 South African dairy group Clover Industries has forecast lower headline earnings for the six months to 30 December.
Clover said its earnings would be down between 14.6% and 24.6%, as a result of lower than expected sales, higher raw product prices and one-off restructuring costs announced last month.
The company said in a trading update released yesterday (18 January) it expects headline earnings per share for the period to be between 15.7% and 25.7% lower year-on-year, at between ZAR18.33 cents (US$1.3 cents) and ZAR30.02 cents.
Clover said "strong trade" during the festive season had been seen as "critical" to matching the financial performance achieved for the six months ended 31 December 2015. Instead, the company said "December volumes tracked markedly lower than the comparative period".
"All categories with the exception of UHT and fermented products reported lower volumes than in the comparative six-month period, mainly as a result of negative consumer sentiment that was further compounded with the wet and cooler summer compared to the heatwave that prevailed in the comparative period," Clover said.
The company said it had to raise selling prices in the market "substantially to recover not only inflationary cost increases, but also a higher than anticipated raw milk price due to the continued drought, and sales volumes as a result came under further pressure".
"Importantly, significant once-off restructuring costs related to the integration of the company's City Deep distribution facility into the Clayville distribution facility were incurred during the period," Clover added. However, the company said it "continued to expand its value-added product range with new listings which generally attract higher initial costs to establish the product in the trade".
Clover's board "remains confident that the long-term benefits of the City Deep integration and new launches will accrue in the second half of the financial year and beyond", the company said.
The company said it expects to report an increase in overall revenue for the six-month period but admitted it "does not expect the increase in revenue to fully absorb all inflationary cost increases in the first half of the year, and as a result, a fine balance was needed to balance price increases and protect our market shares".
It added: "Despite the lacklustre operating environment, Clover remains committed to its medium- to long-term goals of investing in and growing its value-added product portfolio and to balance cost recoveries from consumers with market position."
Clover's trading update came just days after the company confirmed it will take a 51% stake in local olive supplier Olive Pride.