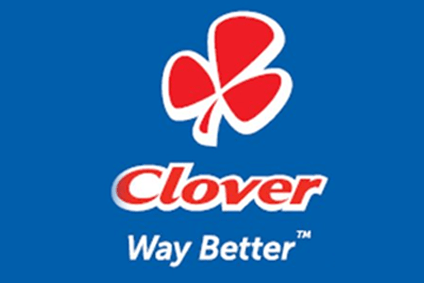 A member of an investment consortium that struck a deal for South Africa's largest dairy company Clover Industries in February is pulling out amid opposition from social interest groups.
An announcement by South Africa's Brimstone Investment Corporation early in February that it would acquire a 15% stake in food and beverage maker Clover – along with share holdings by other international investors – generated what it called in a later stock exchange statement "widespread outrage" among unnamed organisations, prompting the company to review its participation in the venture and issue a cautionary advisory.
And now the investment firm has pulled out all together. The other participants in the ZAR4.8bn (US$341.1m) deal include International Beer Breweries (IBBL) – a subsidiary of the Central Bottling Company Group (CBC) – IncuBev, Ploughshare Investments, and the dairy firm's management. The deal saw Clover Industries renamed Milco, although the brand name remains.
But BDS South Africa, a public benefit group, and a human rights and Palestine solidarity organisation, has called the transaction into question over the involvement by Israel-based CBC, which is a distributor for Coca-Cola.
BDS claims CBC operates in Israel's illegal settlements – "both in the occupied Palestinian West Bank and in the occupied Syrian Golan Heights" – in violation of international law.
And BDS also states that "CBC and its subsidiaries own a regional distribution centre in the illegal Israeli Atarot settlement industrial zone, a vineyard near mount Shifon in the occupied Golan Heights and a dairy farm as well as offices in the illegal Israeli settlement of Shadmot Mehola in the Jordan Valley – all in violation of international law".
As a consequence, Brimstone said in another stock exchange announcement on 12 April it had entered into an agreement with Milco and IBBL, under a so-called back-stop agreement, to exit the transaction. "Notwithstanding that it may, for a short period of time, hold an interest in Milco……"
Brimstone's exit will see CBC acquire a bigger stake in Milco than the originally planned 60%. "In terms of the back-stop agreement, IBBL (or its affiliates) will facilitate Brimstone's exit by agreeing to acquire Brimstone's interest in Milco SA on 31 December 2019" should Brimstone not find a "suitable" replacement investor, what it deems as a "broad-based black economic empowerment investor (BBEE)".
In terms of the other shares, Ploughshare would hold 11%, IncuBev 8% and Clover's management 6%. The deal still remains subject to regulatory approvals.
Meanwhile, MilCo is "fully committed to the transaction", according to a statement from the Consortium as a whole sent to just-food by a representative for Clover. "The deal is intact and moving ahead."
"In addition, the Consortium remains fully committed to having a significant BEE partner as part of the transaction."
just-food's e-mails to CBC seeking comment on the allegations and the status of the agreement were referred back to the Clover representative.
Talks had been underway for a number of months to sell Clover before the consortium deal having been struggling financially, leading to a series of profit warnings. The company produces branded dairy products including milk, yogurt, cheese and butter.