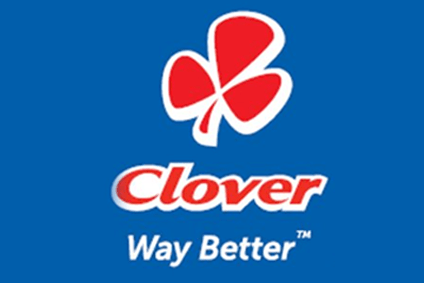 South African dairy group Clover Industries issued another profit warning and slashed its earnings per share guidance by as much as 41% citing a prolonged drought and volatility in the rand.
"Stagnant and falling selling prices and rising input costs are forcing Clover to make difficult decisions to sustain short-term operations, while still aligning these decisions with long-term growth objectives," the Johannesburg-listed firm said in a statement yesterday (7 September).
Clover said it expects annual profits to fall by as much as 67% for the year ended 30 June, more than the 40-55% drop it forecast in May when the last profit warning was issued. With businesses in dairy, groceries and beverages, the company also downgraded its headline EPS outlook yesterday to a range of 62.4 to 66.1 cents, from the 83.58-111.56 predicted in May.
In March, Clover reported its operating profit was down 5.2% in the first six months of the year at ZAR322.7m (US$24.6m). Headline EPS declined 14.7% to 99.8 cents. When the profit warning was issued in May, the company cited a squeeze from higher input costs and "subdued" consumer sentiment.
In July, Clover announced the departure of financial director Elton Bosch, who will retire for personal reasons, and will formerly leave on 31 December.