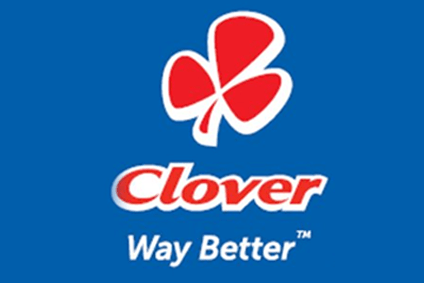 Clover Industries has warned it expects a drop in full-year profits of as much as 55% as the South African dairy group is squeezed by higher input costs and "subdued" consumer sentiment.
The company revealed net earnings are expected to decrease by 40-55% in the year to 30 June. In a filing with the Johannesburg Stock Exchange, Clover provided a forecast EPS range of 83.58-111.56 cents per share.
Clover said milk prices have been pushed up by drought conditions in parts of South Africa, while the company, which also manufactures juice drinks, said fruit pulp prices are also inflated. "These two unavoidable factors have been the largest disrupters of this year's results," the company said.
The group has raised its consumer prices to offset some of the cost inflation. However, Clover noted that has resulted in volume and market share pressure due to a "subdued" consumer sentiment in the country.
The company defended its decision to hike prices but also noted recent months have seen it increase promotional investment. "Although these unfortunate events weighed in heavily on the results, strategically it was the correct action to take, as the Clover brand is heavily reliant on the continued supply of quality milk and fruit pulp. In order to protect its market shares, Clover began dealing in promotions during March 2017 and April 2017, and the regaining of market shares and increased volumes are already evident."
In order to manage these pressures, Clover initiated a restructuring process late last year that included spin-off a business that sells its low-margin milk products into a stand-alone business, Dairy Farmers of South Africa Proprietary Ltd.
Updating the market on its progress, Clover noted: "The establishment of Dairy Farmers of South Africa Proprietary Ltd will significantly reduce Clover's high exposure to milk as an input source, once the operational restructuring is fully implemented on 1 July 2017."
This initiative, coupled with the stabilisation of the rand, easing of drought conditions, internal cost reduction and anticipated recovery of production volumes enabled Clover management to insist it is "optimistic" about the company's future.
"Clover remains committed to its medium to long term goals of investing in and growing its value-added product portfolio and infrastructure. It will also continue to explore synergistic opportunities to leverage its infrastructure and it is envisaged that significant cost savings may materialise which can be passed onto consumers."