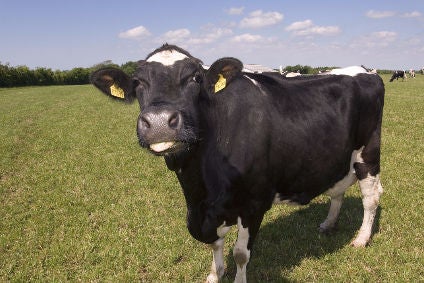 US dairy Clover Stornetta Farms has committed to convert its conventional milk products to the Non-GMO Project Verified programme over the next two years.
The company already produces Non-GMO Project certified organic milk. Over the next two years, Clover will work with its conventional dairy farmers to convert their dairy cow feed to non-GMO and align with the requirements of the Non-GMO Project Verified programme. The first conventional milk products carrying the Non-GMO Project seal will hit shelves in the first quarter of 2017, the California-based dairy company revealed.
"We've always taken an innovative approach to elevating dairy through driving industry progress, building trust with consumers, and setting our own high standards," said Clover president and CEO Marcus Benedetti.
"Our focus on Non-GMO reaffirms our commitment to invest in the future of our dairy cows, family farms, and communities. Our hope is to lead the way by creating an industry-wide movement towards more non-GMO feed options for our dairy cows. We look forward to working closely with our dairy partners to make this goal a reality," he continued.
Announcing the move, Clover noted consumers are increasingly "demanding" food products that have not been genetically engineered. According to Consumer Reports, 72% of Americans say that it is important to avoid GMOs. Clover said this shows consumers have been looking for a non-GMO conventional milk alternative.
The company decided to opt-in to the Non-GMO Project Verified scheme because the seal provides "clear and trusted" third-party testing.
"As one of the first organic dairies to achieve Non-GMO Project Verification, we are pleased that Clover is continuing its efforts as a leader in the sector," said Non-GMO Project executive director Megan Westgate. "Clover's commitment to transition their conventional dairies will increase non-GMO feed acreage in California, help family farms expand their business by meeting non-GMO demand and provide more choice to customers seeking Non-GMO Project Verified products."
Non-GMP Project certified over the next two years.