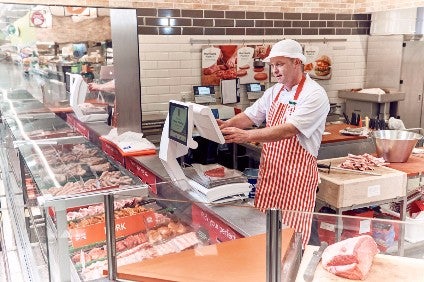 The European CO2 shortage is likely to ease this week with at least one plant supplying the gas restarting production today.
But a UK meat industry association has warned it will take time for that to filter through the supply chain and it still expecting plants to be experiencing problems over the next two to three weeks until normal supplies are fully restored.
The British Meat Processors Association (BMPA) said: "The CO2 shortage continues to cause considerable disruption throughout the meat supply chain. The BMPA welcomes the news that at least one plant has restarted production today."
The crisis has been caused by a number of ammonia production plants closing for maintenance work at the same time – CO2 is a by-product of the ammonia production process.
The shortage has caused problems in the food industry. It is used in the process of stunning animals in slaughterhouses, in packaging to extend the shelf life of products and in freezer and chiller cabinets in retail outlets and delivery vehicles.
Three out of five key UK CO2 producers were shut down, hitting the UK particularly hard, although one of them – a plant in Billingham, County Durham – reopened today (2 July).
On Friday (29 June) UK baker Warburtons revealed it had been forced to halt production of its crumpets at two of its four plants due to the CO2 shortage.
Three days earlier, Danish Crown UK subsidiary Tulip suspended production at an abattoir in Scotland it runs in conjunction with Scottish Pig Producers as the gas shortage started to bite.
The BMPA said other meat plants could "be in difficulty" by the end of this week unless supplies come back.
In its statement, the association said: "Plants are having to improvise, which they can do by changing packaging methods, and this is being done in close consultation with their customers to try and ensure that the consumers are able to find meat in the shops and enjoy it in restaurants and other outlets.
"Some ranges are having to be compromised on to ensure that the shelves are kept full. Logistically it is proving very challenging for the meat supply chain and everyone is working hard to overcome the problems. Demand is particularly very high at this time for barbecue meat due to the hot weather and, of course, the football World Cup."
Nick Allen, the BMPA's chief executive, said: "We are hoping that the increase in CO2 production will happen quickly, we have a number of plants that will be in difficulty by the end of the week if supplies do not materialise and it will be very difficult to keep everyone stocked with meat."