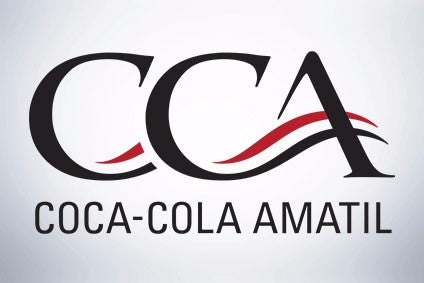 Australia-based drink and food business Coca-Cola Amatil said challenging conditions in Australia dragged its half-year profit lower.
Its half-year net profit dropped by 29% to AUD140.1m (US$110.4m) while EBIT fell by 43% to AUD312.7m.
It blamed increasing competition and discounting in its Australian drinks division.
Group managing director Alison Watkins said: "Our April 21 trading update identified challenging conditions in Australia and their impact on the overall group result for the year."
The firm, whose subsidiaries include packaged, ready-to eat-fruit and vegetable firms SPC Ardmona and Goulburn Valley, saw EBIT in its Corporate, Food & Services division decrease by 25.2% to AUD11.9m, due partly to a smaller contribution from the services division following the sale of its Quirks business.
Coca-Cola Amatil suggested new products will deliver a lift in sales in the second half of 2017 but some analysts remain sceptical.
But CMC Markets chief strategist Michael McCarthy described the outlook as grim and said the company had provided no evidence to support the idea that new products would boost second-half performance.
Coca-Cola Amatil revealed it has entered into agreements for the sale and leaseback of the Richlands manufacturing and warehousing facility in Queensland, Australia, with an expected one-off gain in the second half of the year of AUS156m.
Reports emerged last year Coca-Cola Amatil planned to sell SPC Ardoma, its Australian fruit and vegetable business, in 2017.