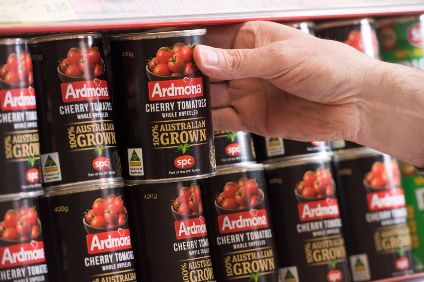 Coca-Cola Amatil, the Australia-based food and beverage business, is looking to sell its food arm SPC.
The company has been reviewing the future of packaged fruit-to-baked beans supplier SPC, which it acquired in 2005, since August.
It announced today (30 November) it wants to offload the unit – and will try again to sell its IXL and Taylor's brands after a deal to divest those assets fell through.
"The review has concluded that the best way to unlock these opportunities is through divestment, enabling SPC to maximise its potential with the benefit of the recent AUD100m (US$73m) co-investment, while Amatil sharpens its focus as a beverages powerhouse. There are no plans to close SPC. We see a positive future for the company as it continues to transform its operations," Coca-Cola Amatil managing director Alison Watkins said.
It is not the first time Shepparton-based SPC has been touted as been a potential target for a sale. In 2016, Australian media reported the fruit and vegetable processor would be put up for review in 2017 under Watkins.
Earlier this week, Coca-Cola Amatil revealed a sale of IXL jam and Taylor's sauces to Kyabram Conserves – a newly-established company backed by Sydney-based fund and asset manager Millinium Capital Managers – had fallen through.