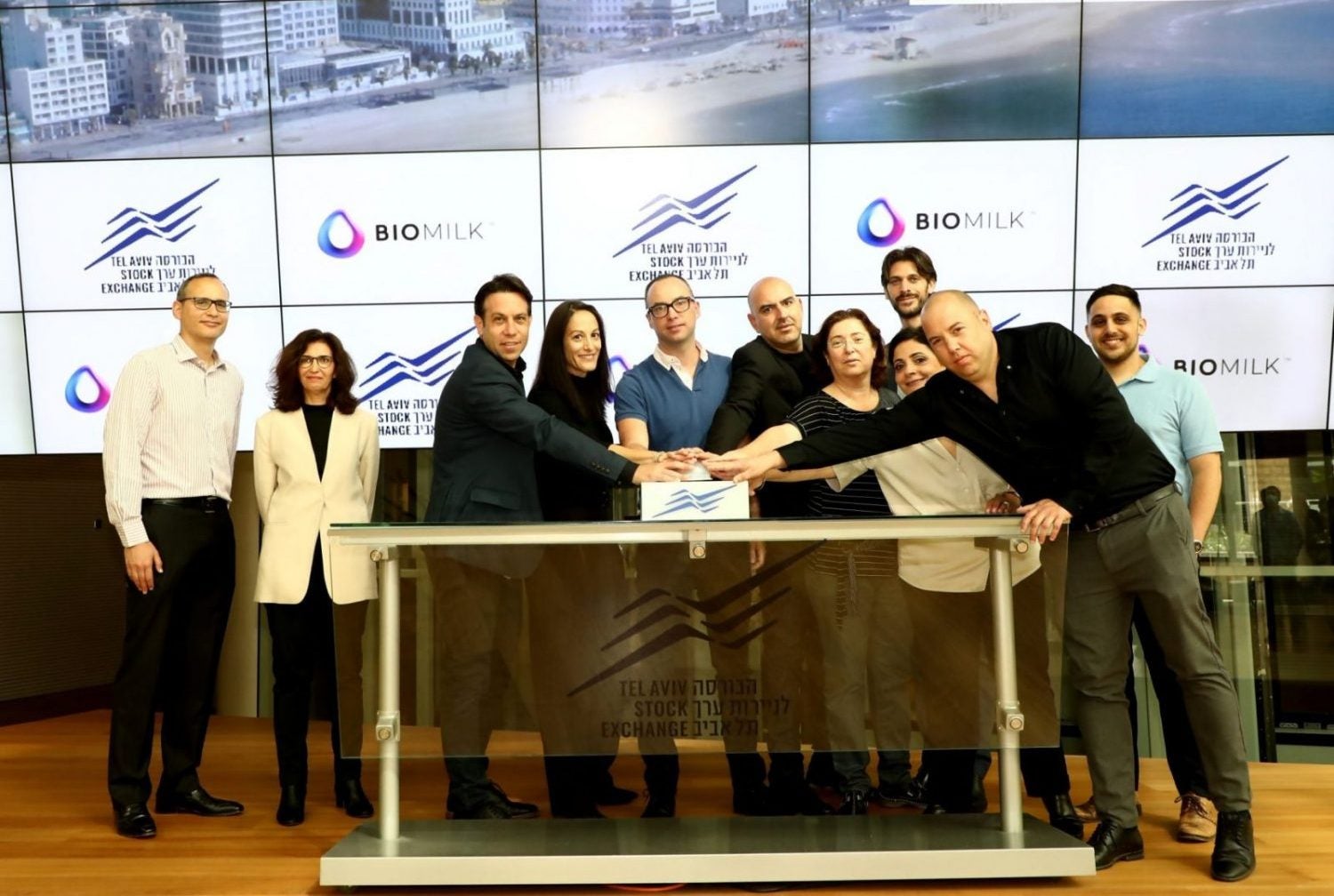 The Central Bottling Company, Coca-Cola's franchisee in Israel, is to buy a stake in local cell-cultured dairy firm BioMilk.
Under a term sheet signed this week, CBC will invest up to US$2m in the publicly-listed BioMilk, which is developing cell-based dairy products, including human breast milk.
The deal, which is subject to final agreement, will see CBC acquire a stake in BioMilk "in the range of 2-3%", Nathaniel Benchemhoun, BioMilk's vice president for business development, told Just Food.
The companies plan to work together on the development of cell-cultured dairy products. Biomilk is to supply ingredients to CBC subsidiary Tara Dairy to pilot commercial production. According to the Israel Dairy Board, Tara Dairy is the second-largest dairy company in the country.
Benchemhoun said the deal with CBC means the first product on sale containing BioMilk ingredients could come from Tara Dairy.
"It looks like it might be a Tara Dairy-branded product," he said. "As BioMilk so far we've been targeting 2023, and hopefully sooner. [Our] top strategy is B2B, although we still keep in the back of our heads a potential B2C track for the future."
In a statement, Yoram Sagy, CBC's president, said: "The Central Bottling Company's innovation arm has been working in recent years to locate the world's most advanced technologies in the field of food development. In BioMilk, we have identified a significant food technology player, from both business and sustainability perspectives."
Tomer Aizen, the CEO of BioMilk, sought to underline how the firm, set up in 2018 and which listed on the Tel Aviv Stock Exchange in February, "is the first cell-cultured milk company "that receives a strategic investment from a leading dairy industry player".
He added: "This investment will allow Biomilk to step up technological developments and accelerate its reach towards the fridges and shelves of consumers, with a variety of dairy products based on 'real' milk produced in a lab from mammalian cells, with a clear differentiation over other alternative plant-based milk substitutes."
Earlier today, Nestlé confirmed it is exploring the possibility of developing cell-cultured meat products. The Swiss giant's work includes research with another Israeli firm, the cell-based meat start-up Future Meat Technologies.