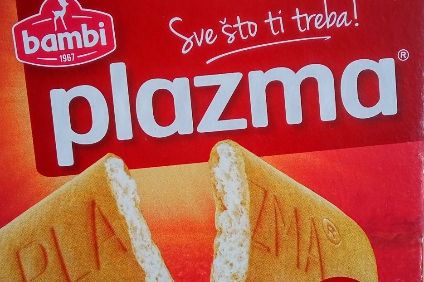 Coca-Cola Hellenic Bottling Company (HBC) is to buy Serbian biscuit and confectionery maker Bambi for EUR260m (US$294m) from London-based private-equity investor Mid Europa Partners.
The Serbian firm was founded in 1967 and makes biscuits, wafers and savoury snacks. The company's brands include Bambi, Plazma, Wellness, Zlatni Pek, and Josh.
Switzerland-based Coca-Cola HBC, which bottles and sells Coca-Cola Co. drinks in 28 countries, said Bambi had revenues of around EUR80m in 2018, of which more than two thirds were earned in Serbia and the rest in the Western Balkans.
It said the company had "strong" profitability and a margin on earnings before interest and taxation that was nearly three times higher than that of Coca-Cola HBC.
News agency Reuters reports that shares of Coca-Cola HBC fell last week after it warned of higher financing costs on its existing debt along with weak consumer spending in several of its markets this year.
The deal to buy Bambi is expected to close in the second quarter of 2019, Coca-Cola HBC said.
It said the deal increases its presence in "key consumption occasions and channels".
It added: "Bambi offers opportunities for revenue synergies through cross-promotion and complementary innovation and cost efficiencies. The Bambi business also brings a strong distribution network and product portfolio in strategically important channels such as traditional retail and HoReCa."
Zoran Bogdanovic, CEO of Coca-Cola HBC, said: "This acquisition represents an excellent opportunity to create additional value for Coca-Cola HBC, its customers and shareholders. It adds iconic, complementary consumer brands to our portfolio of leading beverage brands, as well as consumer-focused innovation capabilities. It further strengthens our relevance with customers and allows us to increase our presence in key consumption occasions, such as the start of the day, on-the-go and at home snacking and refreshment."