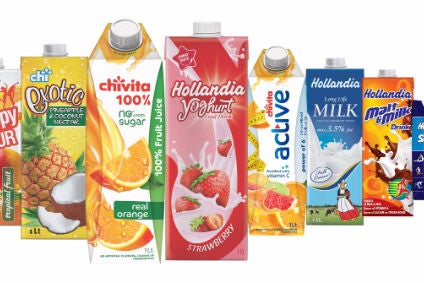 The Coca-Cola Co. has confirmed it is set to complete a 100% takeover of Nigerian dairy and soft drinks business Chi within the next six months.
The group acquired a 40% stake in Chi in January 2016, with an option to buy the rest of the group within three years. A Coca-Cola spokesperson told just-drinks late yesterday the full acquisition is expected to close by the end of March.
The spokesperson was confirming comments made by the president of Coca-Cola's west Africa business, Peter Njonjo, in an interview with Reuters.
Njonjo also said affordability is becoming more of an issue in Nigeria as the country continues to emerge from recession. Coca-Cola is focussing on smaller cans and bottles to attract cash-conscious consumers back into the soft drinks market. According to Njonjo, non-soda products such as juice and drinking yoghurts, as well as packaging alternatives such as pouches, give beverage companies more options in accessing lower price points in the country.
"We realise that in certain pack formats you can only go down so low," he told Reuters.
Chi markets products including milk, drinking yoghurt and soy milk under the Hollandia brand. When Coca-Cola first invested in the company in 2016, the company said the acquisition marked its entry into Africa's "high-growth, value-added dairy category".
Coca-Cola's Chi takeover will continue the group's move away from its traditional core CSD brands into new beverage categories.
Last month, Coca-Cola announced an agreement to buy UK-based coffee chain Costa for GBP3.9bn (US$5.1bn) and this month bought Australian kombucha maker Organic & Raw Trading Co.
Also, this week the company was linked with a move into CBD oils through reported talks with Aurora Cannabis in Canada.