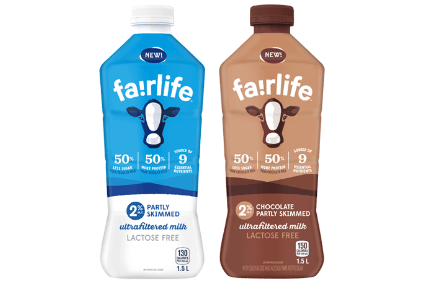 Coca-Cola Co. is spending CAD85m (US$65.5m) to build a new dairy plant in Canada as the US drinks giant prepares for the launch of its Fairlife milk brand in the country later this year.
It is the first time Fairlife's ultra-filtered milk will be made available to consumers outside of the US, and to cater to demand, Coca-Cola is constructing the manufacturing facility in Peterborough, Ontario. It is envisaged the plant will start operating in 2020 and will be supplied by local dairy farmers.
Coca-Cola's Canada unit has worked with the Dairy Farmers of Ontario association to bring Fairlife to Canadians.
Shane Grant, president of Coca-Cola's Canadian business unit, said: "We're thrilled to be adding Fairlife ultra-filtered milk to Coca-Cola's growing and diverse portfolio of beverages here in Canada. This announcement is a significant step in our journey to be a total beverage company and offer Canadians a beverage for every part of their day."
Fairlife was founded by Mike and Sue McCloskey in 2012 as a joint venture between Coca-Cola and Select Milk Producers. Select is a dairy cooperative consisting of 99 farms and started by the McCloskeys in 1994.
Ultra-filtered milk is considered to have 50% more protein and 50% less sugar than traditional milk and is also lactose-free.
Ms McCloskey said: "We're really excited to get this process started to bring Fairlife to Canada, and over the next two years get the plant up and running. This is an exciting project that will lead to producing Fairlife using Canadian milk – from Canadian dairy farmers."
The launch of ultrafiltered milk in Canada is part of Coca-Cola's strategy to become "a total beverage company".
Grant said Coca-Cola had launched products in the Canadian market over the last 18 months including Gold Peak and Glacéau Fruitwater.