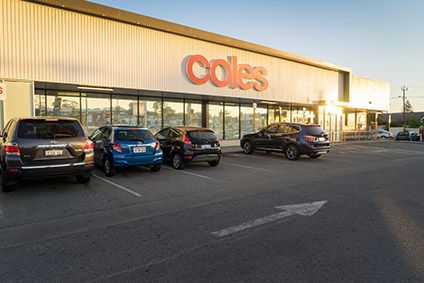 Coles, Australia's second-largest retailer, is to stock a range of own-label products supplied by Sainsbury's, one of the UK's major grocers.
Under the terms of the deal, from early next year, Sainsbury's will supply to Coles packaged groceries and household products that will be white-labelled under the Australian retailer's Own Brand range.
Coles' Own Brand portfolio comprises products sold under a variety of sub-brands such as its Nature's Kitchen vegan items and the I'm Free From range. The retailer said it wanted to build on the growing sales of its Own Brand products.
Sainsbury's, meanwhile, described the deal as "a key milestone" in the company's strategy to build its wholesale business. It has partnerships already in place in Asia, Europe and the UK.
According to the latest Coles annual report, the retailer's Own Brand sales grew by 5.9% to AUD9bn (US$6.17bn) in the company's 2019 financial year, which ran to 30 June.
"We want to accelerate the introduction of innovative products to Coles Own Brand, and this partnership allows us to do that with a range of food and groceries that are already proven in the international market but not yet available in Australia," Greg Davis, the chief executive of Coles' Commercial and Express businesses, said. "This deal will free up resources for our own product development team so that they can drive further innovation and help us fulfil our strategy to make Coles an own-brand powerhouse."
Coles said Own Brand sales account for 30% of sales in its supermarket outlets. The retailer sought to underline how "the vast majority" of its Own Brand range is "grown and made in Australia", adding in a statement: "That will not change as we work with suppliers to add further Australian-made products to our Own Brand range."
The retailers said they would also look at Australian products Sainsbury's could source through Coles to potentially list in the UK.
Michael Luck, director of business development at Sainsbury's, said: "Great quality food, high standards and ethical sourcing are at the heart of both our businesses and we are delighted to work with Coles to bring more choice and innovation to Australian customers. We're excited by the opportunity to offer more of our fantastic products to customers around the world through wholesale partnerships like this one."