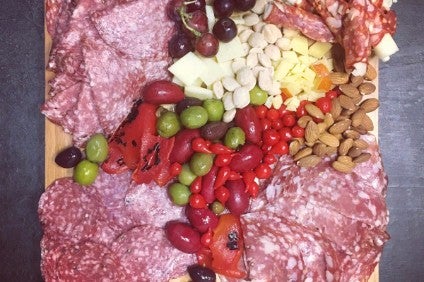 US deli meat brand Columbus Craft Meats has launched three varieties of pre-sliced antibiotic-free uncured salami.
The new product line from the San Francsisco-based firm – owned by Arbor Investments – follows the launch of its pre-sliced, antibiotic-free deli meats last year.
The new range consists of uncured Italian dry salami, uncured Genoa salami and uncured pepperoni.
As uncured products these three salami are also made without added nitrates or nitrites.
According to research from Nielsen, antibiotic-free pre-packaged deli meat is growing at a rate four times faster than conventional pre-packaged deli meat.
The new Columbus Craft Meats products will be available in US retailers this month.
The company is celebrating its 100th anniversary this year. According to Nielsen it is now the most broadly distributed deli brand in the US.
CEO Joe Ennen said: "For the past 100 years, we've been stubborn about not changing the recipes of our products, but one of the changes we are making is converting to meat from animals raised without antibiotics. It's the right thing to do."