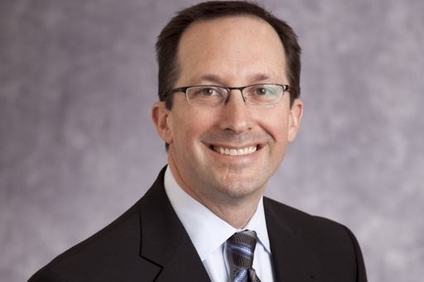 US deli meats group Columbus Foods has lined up Joe Ennen, a former executive at retail giant Safeway, PepsiCo and Kellogg, as its new CEO.
Ennen, formerly senior vice president in charge of Safeway's exclusive brand portfolio, has initially become Columbus's president, leading the company's sales, marketing, and human resources. He will become CEO when chief executive Timothy Fallon retires at the end of the year.
Columbus, which is owned by private-equity firm Arbor Investments, has hired another former Safeway and PepsiCo executive, Michael Fox, to the newly-created role of senior vice president of marketing and innovation.
A company spokesperson told just-food the decision to create the new role was made because "Columbus is entering a new stage of growth."
"We are expanding rapidly and entering new markets daily. As we evolve, the board realised that we needed to add some additional horsepower to an already strong team to help accelerate our push into healthier and more innovative new products."
Outgoing CEO Fallon, who the spokesperson said was leaving the business to "spend more time with his family" said: "Ennen and Fox bring a proven track record of innovation and drive that we expect to significantly accelerate our pace of expansion."
Ennen pinpointed healthier products as an avenue for growth for the business. "There's so much potential to broaden our better-for-you offerings, which already account for 20% of our sales," he said. "Columbus has all of the ingredients for greatness: an iconic brand, a loyal consumer base, amazing retail customers and world-class production facilities. Through innovation we can accelerate its growth trajectory over the coming years."
Ennen spent five years at Safeway from 2009 after another five years at PepsiCo's Frito-Lay arm in the US. He joined PepsiCo in 2004 from ConAgra, where he was vice president of the US group's Healthy Choice brand. Between 1996 and 1999, Ennen was marketing director at Kellogg's UK arm.
Fox was Safeway's vice president for brand management and innovation for almost three years. He spent almost eight years at PepsiCo, with a series of roles at the group's Frito-Lay snacks arm.