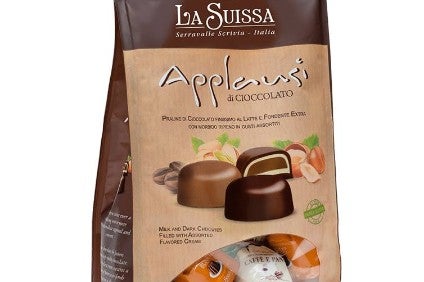 Italy-based food group Colussi is buying the "majority" stake in local artisan chocolate producer La Suissa held by private-equity firm Alto Partners SGR.
The Alto Capital III fund managed by the bigger group acquired the holding in 2016 from La Suissa's family owners, who stayed on in management roles after the deal, and will continue to do so after the sale to Colussi, according to a statement from the private-equity investors sent to just-food.
Alto did not provide the size of the stake, although this publication is trying to clarify. However, a local newspaper report said 80% of the business was sold to Colussi, with the family members retaining the rest.
La Suissa was founded in 1981 in the Piedmont area of northern Italy and makes pralines and tablets, including types like gianduia, a sweet chocolate spread containing hazelnuts.
Since Alto bought the company, the private investor said it has provided support to grow the business by increasing production capacity and entering new overseas markets, although it did not expand on the details.
Last year, La Suissa generated revenues of EUR16.7m (US$18.8m) and profits based on EBITDA of EUR3.5m. Alto said that when it acquired the business, revenues totalled EUR13m and it had profits of EUR2.3m.
Meanwhile, Milan-based Colussi makes food products under its namesake brand (snacks, biscuits breads), along with Misura (health and wellness foods), Agnesi (pasta), Riso Flora (rice) and Sapori Siena (pastry). It is a privately-owned business founded in 1911, and also holds licenses to distribute the international brands Liebig and Del Monte.