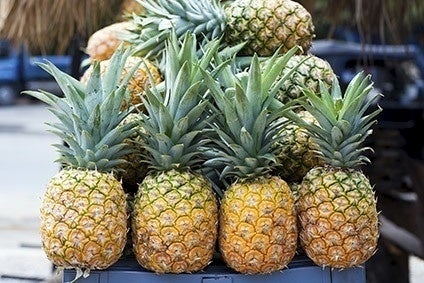 France-based fresh produce supplier Compagnie Fruitière has three new minority investors in the business.
Agribusiness-focused finance group Unigrains and two French banks – Crédit Agricole and Société Générale – have invested in the family-owned company, which generates annual sales of over EUR700m (US$793.7m).
Financial details of the investment were not disclosed but Compagnie Fruitière said the investment would help it "pursue and finance ambitious and proactive growth" after Dole Food Co. sold its minority stake in the business last year.
Compagnie Fruitière describes itself as "the leading producer of bananas and pineapples in the ACP zone" – Africa, the Caribbean and the Pacific. It has a total production of 450,000 tonnes of fruits and vegetables. It distributes produce including bananas, pineapples, mangoes, avocados, lychees, citrus fruits and potatoes.
Crédit Agricole made its investment through its agribusiness fund IDIA Capital Investissement. In a joint statement, Arnaud Pradier and Manuel Leal, IDIA's associate director and investments director, said: "We were won over by a resilient business model based on the total control of the fruit chain with a strong presence in production. Compagnie Fruitière also proposed to us an ambitious business plan based on the development and deepening of the synergies between the various business areas."