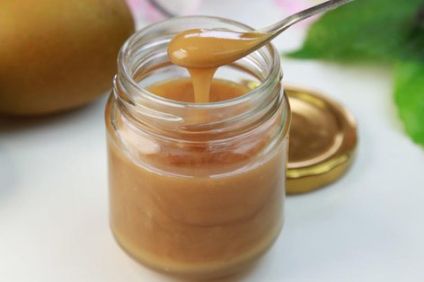 New Zealand-based Manuka honey supplier Comvita is investing NZD12m (US$8m) to upgrade its production facility located at Paengaroa in the Bay of Plenty.
The capital programme will entail a 270 kilo watt photovoltaic solar system and will enable the company to store "virtually" all of its raw materials under one roof in a climate-controlled warehouse. The upgrade is due for completion in February.
Comvita was the subject of a takeover approach from an unnamed suitor in April, but in May said the potential deal had been called off due to differences over price. Chief executive Scott Coulter had warned in February that weather conditions "had not been conducive to good honey production" and issued a caution in April over its after-tax earnings for the year to 30 June.
Announcing its annual results today (21 August), Comvita said it was hedging its bets over another poor honey harvest by investing in building up "safety stocks of UMF Manuka honey", and has consequently grown inventories to NZD89m.
"Following a second poor honey season in a row we were conscious of securing enough inventory early to satisfy our full-year expectations rather than relying on a normal honey season in 2018/19 to satisfy our demand," Comvita said.
In the wake of the approach from the potential acquirer, Comvita said it has now decided to focus its strategy on continuing to build on its leadership in Manuka honey and Propolis.
One of the company's key goals is having an "eastern/western market balance to our sales mix".
"Our strategy has been to grow our sales in the UK/Europe and North America to balance our strength in the Asian markets, particularly China."
To support its capital investment programme at Paengaroa, along with the increase in honey purchases and working capital to pursue expansion in the US and China, Comvita said it had borrowed from banks and currently has NZD25m of "banking headroom should we see further opportunities to invest for future growth".
For the year through June, the company reported net sales of NZD176.7m, up 19% from a year earlier. EBITDA climbed 4% to NZD20.5m.
However, net profit after tax dropped 16% to NZD8.2m. That was just within the forecast range of NZD8-11m made in April. The second poor honey harvest had a negative impact on NPAT of NZD6.2m.
Comvita said it will now report separate results for its apiary business (SupplyCo) and its branded business (BrandCo), "in order that the market can gain a more accurate picture of performance of the two distinct parts of our business".
The company added that the harvest impacted its apiary business, and instead of a NZD4.5m after-tax profit, the SupplyCo business incurred a NZD6.2m loss after tax, "fundamentally changing our result from an expected position of a net profit after tax of greater than NZD17.1m.
Comvita rounded off its statement by saying: "It is very early in the new financial year. However, we are confident that given the changes we have made to our apiary model, our renewed focus on China and the US market opportunities and an increase in marketing spend at the expense of fixed overhead costs, we have a positive outlook for FY19."