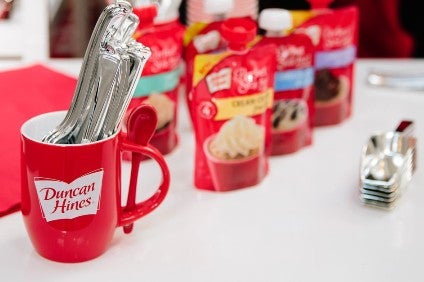 US food major Conagra Brands said it is expecting to perform strongly during the likely recessionary period facing the country's economy.
In a call with analysts after Conagra released the financial results for the first quarter of the company's financial year yesterday (1 October), CEO Sean Connolly said the higher at-home demand seen during the pandemic is likely to continue as an economic downturn kicks in.
Connolly pointed to consumer behaviour from the recession in 2008 as a guide to what is likely to happen this time around. He said: "While we hope and expect that the most acute and severe impact of Covid-19 is behind us, we believe that the recent shift in consumer behaviour, coupled with macroeconomic trends, suggests that at-home eating will remain elevated for some time. We also believe that we are very well-positioned to capitalise on this opportunity.
"We see consumers experiencing and making lifestyle changes driven by Covid-19 that suggests the arrival of a sustained shift in eating habits. We also know from prior recessions that an economic downturn typically leads to a permanent increase in at-home eating even when economic growth returns.
"These consumer trends affect everyone in our industry, but we believe that Conagra is uniquely positioned to benefit substantially from this environment. Our portfolio is well developed in the eating occasions that have seen the most significant and sustained shift to at-home eating and our portfolio delivers against the cooking behaviours that consumers are adopting."
He added: "As you know, the vast majority of our sales are sourced from the United States and unfortunately, the US economy has been greatly affected by the pandemic – unemployment in the US remains high, the pace of new job growth is decelerating and many US households have limited savings."
Connolly pointed out the 2008 recession was a catalyst for a "200-basis-point increase in at-home eating occasions from 80% to 82% over the course of four years".
He added: "Importantly, that rate held steady long after the recession ended, even when the economy returned to growth and employment hit record levels. With the Covid-19 disruption, we've already seen another 200-basis-point increase to 84% in four months from March to June 2020."
In the three months to 21 August, the Chicago-based company – which owns brands including Duncan Hines, Birds Eye, Hunts and Orville Redenbacher's – saw net sales increase by 12.1% on a year-on-year basis.
Connolly described its performance as "a strong start".
US investment bank Sanford Bernstein described Conagra's results as "strong and above expectations". It said sales of US$2.67bn were 2.6% above consensus estimates with organic sales growth of 15% also above estimates of 11%.
It pointed out that performance was strong across all retail segments, although the foodservice segment was hit by the pandemic.
Conagra has provided guidance for the second quarter of fiscal 2021, suggesting organic net sales growth is expected to be in the range of 6% to 8%.