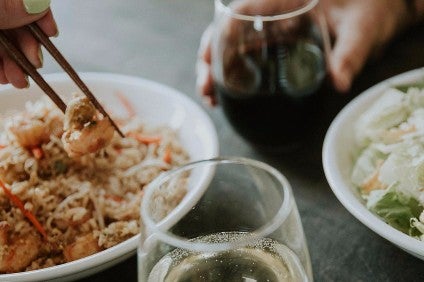 US-based Asian food brand P.F. Chang's Home Menu – part of the Conagra Brands food group – is introducing a new line of sauces, aimed at inexperienced home cooks.
Created with guidance from P.F. Chang's co-founder Philip Chiang, the new collection of five sauces range from sweet to spicy and consist of Kung Pao, Mongolian, Teriyaki, Sesame and Soy.
The firm is aiming to tap into the cooking Asian food at home segment which is still relatively small in the US. P.F. Chang's quotes research from Mintel which reveals that while Asian food is immensely popular with Americans – more than three in four consumers eat Chinese food – only one quarter make dishes at home, with those that don't citing lack of knowledge of how to prepare dishes, concerns that the cooking process will be too complicated and worries that the dishes won't turn out well as barriers to getting their woks out.
P.F. Chang's Home Menu suggests it has eliminated those barriers by providing 'premium flavours' that are versatile and easy to use. It says the sauces were designed to mimic wok cooking, clinging to other ingredients instead of pooling up on the plate.
Chiang said: "Each sauce is different with its own unique personality, flavour and premium ingredients. We are excited to bring these sauces to home cooks for the first time."
P.F. Chang's cook at home dishes – introduced in 2011 – have built on the success of the company's restaurant chain which now consists of 300 outlets worldwide.
The Kung Pao, Mongolian, Teriyaki and Sesame Sauces have a suggested retail price of US$3.89 and the Soy Sauce has a suggested price of US$2.99.