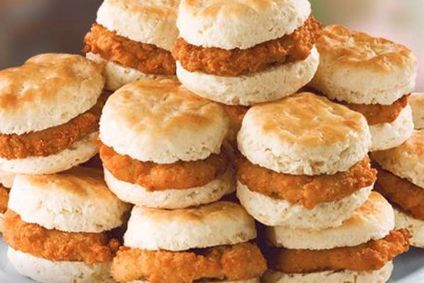 Conagra Brands plans to close a plant next year manufacturing the US food major's Odom's Tennessee Pride breakfast sandwiches.
The site in question is located in Dickson, Tennessee, and employs about 345 people, all of whom could potentially lose their jobs as production is transferred to other Conagra facilities, namely its plant in the city of Jackson in the same state.
A spokesperson for the New York-listed company, which has been undergoing a transformation under chief executive Sean Connolly, confirmed the Dickson facility will shut in the autumn of next year. Affected employees were informed last week.
"We made this decision following a thorough analysis of our overall facility footprint and the need to operate as efficiently and competitively as possible across the company," according to statement forwarded by the spokesperson. "As is always the case when we make a decision like this, we have the utmost consideration for our employees and how they will be affected. It is important to us that we treat impacted employees fairly and with a high degree of respect."
Connolly's strategy since becoming CEO has mainly been M&A focused but has also included business disposals.
Earlier in January, Conagra announced it had sold its Lender's Bagel business to Bimbo Bakeries USA, a unit of Mexican bakery group Grupo Bimbo. And in September, the company sold its direct-store-delivery snacks business to US snacks supplier Utz Quality Foods, an operation Conagra acquired in 2018 through its purchase of Pinnacle Foods.
Last summer, Conagra also disposed of its Italy-based frozen pasta unit Gelit, and in 2018 sold the Wesson cooking oil business to Richardson International. Other assets have also gone on the chopping block, including a decision last year to sell a peanut butter facility in Streator, Illinois, to 8th Avenue Food & Provisions, owned by Post Holdings.
In M&A, Conagra's deal for Pinnacle Foods built on the 2017 acquisition of US-based Thanasi Foods, a producer of meat- and seed-based snacks under the Duke's and Bigs brands. It also snapped up Sandwich Bros., a maker of frozen breakfast and flatbread sandwiches, and Angie's Artisan Treats, the owner of Angie's Boomchickapop popcorn.