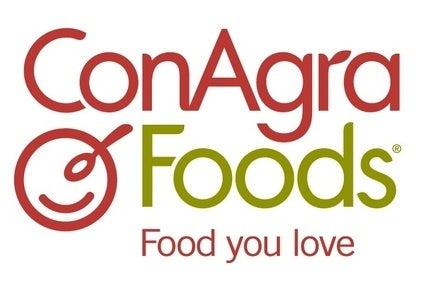 ConAgra Foods today (26 March) recorded another impairment charge on its private-label business, which continues to see sales under pressure.
The US food group recognised pre-tax noncash impairment charges of approximately $1.3bn, writing down the division's goodwill and other intangible assets.
In February, ConAgra said it was mulling an impairment charge on the carrying value of the goodwill of the unit. Last June, ConAgra booked US$681m of impairment charges on the division ahead of expected "continued profit challenges" for the business.
The charge meant ConAgra posted a net loss of US$954.1m for the 13 weeks to 22 February, compared to a net income of $234.3m a year earlier. It also led ConAgra to book a segment operating loss for the quarter of $852.2m, against an operating income of $44.7m a year earlier
However, adjusting for items affecting the comparability of results in both quarters, including the $1.3bn charge, ConAgra said its earnings per share were $0.59 – lower than the $0.62 it booked in last year's third quarter but above expectations.
Even without the impact of the impairment charge, underlying profits from ConAgra's own-label business fell "due to a continued competitive bidding environment and execution shortfalls", the company said.
Nevertheless it added: "Private brands comparable profits are expected to improve in fiscal 2016 and beyond due to execution-related initiatives being implemented."
Sales dropped 1.8% to $3.88bn, with higher revenue from ConAgra's business-to-business commercial foods arm offset by lower sales from consumer foods and private-label.
Sanford Bernstein analyst Alexia Howard said the results were "better than expected, though underlying business remains lacklustre".
Howard said: "We are cautious on ConAgra's fundamentals given ongoing weakness in private brands and
negative headwinds for its consumer portfolio. As incoming CEO Sean Connolly considers strategic options for the company, we consider that it might be necessary to pick the right battles to nurture brands that have
potential rather than pursue a shotgun approach to attempt to revive all brands and segments in the
portfolio."