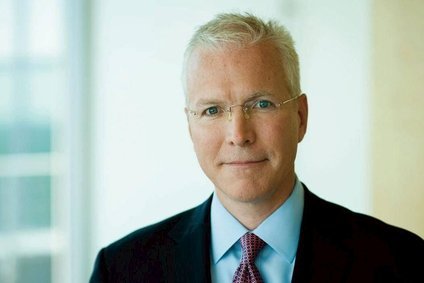 ConAgra to sell own label business, focus on cost reduction elsewhere
FY sales fell 0.1% but entered positive territory in Q4
FY operating profit dropped 82.2% on a 290% fall at private brands unit
ConAgra Foods today (30 June) revealed it will sell its private-label business as the US group confirmed the unit's performance weighed on full-year sales and earnings.
The company said it had improved the performance of its business sequentially throughout the year. Revenue in the fourth quarter rose 3.7% to US$4.1bn, versus a full-year decline of 0.1% to $15.8bn. Strengthened sales were driven by ConAgra's commercial and consumer food businesses. Sales at its private-label unit dropped 3.1% in the fourth quarter and full-year.
ConAgra's private-label arm also weighed on operating profit, the group revealed. A 290.1% drop in full-year operating profit at the unit meant overall ConAgra operating profit was down 82.2% year-on-year, falling to $181.5m. For the full year, consumer foods saw a near 20% rise in operating profit, while commercial foods operating profit rose 5.7%.
The company racked up a net loss of $252.6m versus an income of $303.1m in 2014.
Sean Connolly, who became CEO at ConAgra earlier this year, said he has "intensely studied" the group's private-label business and concluded it is not worth investing the time and energy required to turn it around. "It has become clear the time and energy the company is devoting to the private brands turnaround represent a suboptimal use of our resources. To prevent further distraction, we are pursuing the divestiture of our private brands operations."
Connolly said the company would focus on more "aggressive" margin enhancing activities elsewhere to further maximise value. ConAgra came under intense pressure to increase returns to shareholders after activist investor Jana Partners acquired a stake in the business and revealed that it was mulling pushing for board appointments.
Click here to view the release.
Last week, we ran an analysis asking whether ConAgra could look to sell its private-label business in the wake of investment in the group from activist shareholder Jana Partners. Click here to read in full.
Our M&A Watch column also looked at the possible options on the table for ConAgra – and suggested the company could look to sell its commercial foods business.
Back in November 2012, ConAgra moved to become the largest private-label business in the US when it agreed to buy Ralcorp Holdings. At the time we interviewed then ConAgra president of sales Doug Knudsen, who told us why the company had struck the deal.