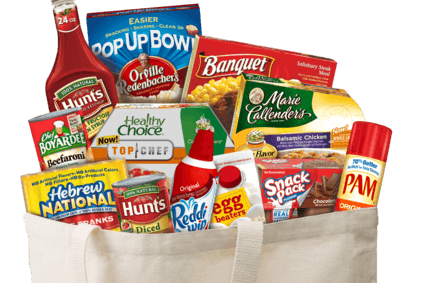 ConAgra Foods has cut its forecast for annual underlying earnings, blaming continued weak profits from its private-label business and the impact of the labour dispute at ports on the US West Coast.
The Banquet meals and Chef Boyardee pasta owner originally expected to post a mid-single digit rate of comparable EPS growth in fiscal 2014/2015 over the US$2.17 it recorded a year earlier. It now forecasts comparable fiscal 2015 EPS to be in the range of $2.13-$2.18.
It admitted profitability from its under-pressure own-label business would be "weaker than planned". ConAgra pointed to a "highly competitive bidding environment" and "execution shortfalls".
The recent performance of ConAgra's own-label arm means the company is mulling another impairment charge on the carrying value of the goodwill of the unit.
In June, ConAgra booked US$681m of impairment charges on the division ahead of expected "continued profit challenges" for the business.
The group said its 2014/15 underlying EPS forecasts had also been cut because of the disputes at West Coast ports. ConAgra said exports of its Lamb Weston potato products and – to a lesser extent – some branded products had been affected.
ConAgra had expected the dispute to be resolved during the winter but said it now assumes the row will last into the spring.
Earnings had also been affected by the strengthening US dollar and a higher-than-planned mark-to-market loss from some commodity index hedges.
The cut to the earnings forecast came as ConAgra made another announcement – the appointment of a new CEO, former Hillshire Brands president and chief executive Sean Connolly.