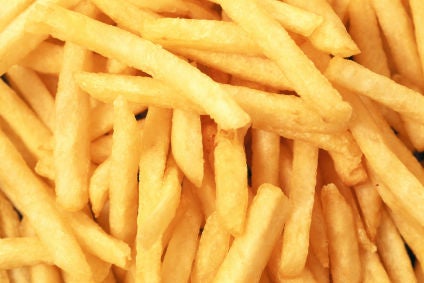 ConAgra Foods has detailed plans to invest US$200m to establish a new French fry processing line at its Lamb Weston facility in Richland in Washington state.
The investment is expected to add 128 full-time positions at the site, which already employs approximately 500 people. Construction is slated to begin immediately with completion expected in the autumn of 2017. Once completed, the line will increase capacity by more than 300m pounds.
Announcing the move, ConAgra said worldwide demand for frozen French fries continues to increase. The company said additional capacity would be used to support Lamb Weston's global growth.
"We have a tremendous opportunity to help our customers realise their global growth projections, but we need to make more French fries to do that," said Greg Schlafer, president of Lamb Weston. "Investing in capabilities like this is indicative of the opportunity we see in potatoes, and our specific opportunity at Lamb Weston to lead the category."