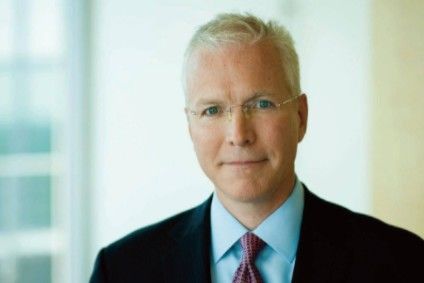 ConAgra Foods today (7 April) reported third-quarter earnings that beat analyst estimates and, according to the US group's CEO, its own expectations after a focus on price and mix, as well as driving efficiency, improved the Banquet maker's profitability.
The company booked adjusted earnings per share of US$0.68 for the period to 28 February, up from $0.59 a year earlier, and ten cents higher than analyst forecasts. The figures were adjusted for items including restructuring charges within ConAgra's consumer foods division.
On a reported basis, ConAgra's third-quarter earnings per share were US$0.46, compared to a loss per share of US$2.21 last year. Net income stood at US$204.6m, versus a net loss of US$954.1m in the third quarter of 2014/2015. Last year's third quarter included impairment charges on ConAgra's then private-label business, the bulk of which it has now sold to TreeHouse Foods.
Segment operating profit rose 13.6% to US$466.3m, with ConAgra's consumer foods and commercial foods divisions both seeing an improvement in operating profitability.
ConAgra's net sales were up 0.6% at US$2.92bn. The company's consumer foods business, which includes brands like Banquet ready meals and Orville Redenbacher's popcorn, saw sales fall 2.4%. Sales from its commercial foods unit were up 6.1%.
CEO Sean Connolly said: "Our results for the quarter exceeded our expectations as our actions to drive improved profitability continued to take hold. Our focus on improving price/mix and driving efficiencies is enabling us to enhance our overall fundamentals in both of our segments resulting in solid comparable operating profit growth and expanding operating margins."
ConAgra Foods Q3 results by division
Consumer foods
Sales down 2.4% at US$1.85bn. Volumes 4% lower but ConAgra "emphasised margins over volume" during fiscal year
Operating profit up 9.5% at US$291.3m. Price/mix, "good productivity" and lower commodity costs help.
Commercial foods
Sales 6.1% higher at US$1.07bn. Lamb Weston potato sales rise at home and abroad. Boost from lapping for West Coast port dispute
Operating profit rises 21.1% to US$175m. Lamb Weston boosts profitability.