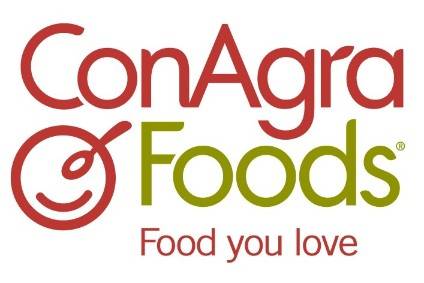 ConAgra Foods has announced plans to split its business into two independent companies.
After announcing the sale of its own-label operations to TreeHouse Foods earlier this month, the US group has two remaining divisions – consumer brands and its business-to-business commercial foods arm.
ConAgra is to create Conagra Brands, which will largely cover the consumer-facing business, comprising brands such as Hunt's ketchup, Chef Boyardee pasta and Healthy Choice frozen meals.
The second company will be named Lamb Weston, which will focus on the supply of frozen potato products to the foodservice industry.
ConAgra Brands is also expected to include some businesses the company groups within its commercial foods segment, including the traditional foodservice business, which sells branded products to foodservice operators, Spicetec Flavors & Seasonings and JM Swank.
The assets also include certain private-label operations that were moved to the consumer foods reporting segment in the first quarter of fiscal 2016 after the deal with TreeHouse.
That transaction saw ConAgra sell will what it called "the vast majority" of its private label operations, including a network of 32 manufacturing facilities in the US, Canada and Italy. However, ConAgra will keep some private-label operations that it said have "a strong connection" to its existing consumer foods business – including assets in canned pasta, cooking spray and peanut butter. It will also retain frozen pasta products made by Italian unit Gelit, as well as the brand equity, trademark and business portfolios for HK Anderson pretzels and Kangaroo pita chips. ConAgra said the results were "not material" and would be classified with its consumer foods division.
Sean Connolly, ConAgra's CEO, will lead ConAgra Brands, which will be headquartered in Chicago. ConAgra said it would "focus on further strengthening its consumer and foodservice portfolios, driving innovation and improving margins… and remain committed to its plans to optimise operational efficiency to provide additional resources to invest in the business and pursue strategic acquisitions while also returning capital to shareholders".
Lamb Weston will consist of frozen potato, sweet potato, appetiser and other vegetable products, as well as a continued presence in retail frozen products under licensed brands and private brands.
"With distinct competitive advantages in key geographies, Lamb Weston will leverage this strong foundation to build upon its proven track record of growth. The company will focus on opportunities to expand share domestically and accelerate international growth, particularly within fast-growing emerging markets," the firm said.
The Lamb Weston management team will be announced at a later date. The transaction is expected to be completed in the autumn of 2016.
"The decision to separate into two pure-play companies reflects our ongoing commitment to implementing bold changes in order to deliver sustainable growth and enhanced shareholder value," Connolly said.
"We carefully considered a variety of strategic alternatives, and believe that the separation of our Lamb Weston specialty potato business from our consumer brands business is the best way to drive shareholder value. The separation will enable each company to sharpen its strategic focus and provide flexibility to capitalise on the unique growth opportunities in its respective market. Shareholders will gain direct exposure to more focused consumer and commercial foods businesses, each with distinct customer bases and investment profiles. We are confident that this separation will best position each company to compete and win while creating compelling long-term value for shareholders and delivering benefits to employees, customers and other key stakeholders."