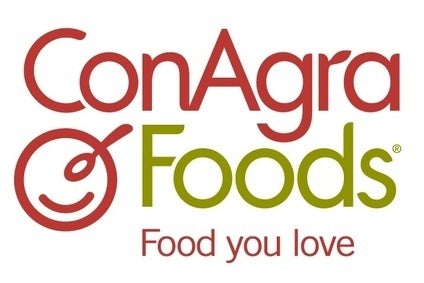 ConAgra Foods said that it is "looking forward" to engaging with Jana Partners after the activist investment vehicle disclosed a 7.2% stake in the food group.
"ConAgra Foods' Board of Directors and management team are committed to acting in the best interests of all shareholders, and we welcome shareholder engagement. We look forward to opening discussions with Jana Partners after the ConAgra Foods' June 30 fourth-quarter earnings announcement, and discussing their views on shareholder value creation at ConAgra Foods," ConAgra said in a statement.
According to Jana's website, the investment group specialises in event-driven investing, identifying "undervalued companies" that have "one or more specific catalysts to unlock value".
In a regulatory filing released late yesterday (18 June), Jana said that it started building the stake after ConAgra took a US$1.3bn impairment charge in March. The investment firm suggested that ConAgra's results have been disappointing since its acquisition of Ralcorp, which competed in 2013.
Jana indicated that it wants to nominate three directors to the ConAgra board. Jana said it will nominate: former Unilever and General Mills chief financial officer James Lawrence, former Nestle USA CEO Brad Alford, and Jana managing partner Barry Rosenstein.
The investment firm requested that ConAgra extend the deadline for nominating candidates to join the board. ConAgra agreed, extending the deadline to 8 July from 21 June.
Shares in ConAgra jumped 6.67% in after hours trading, climbing to US$39.12.