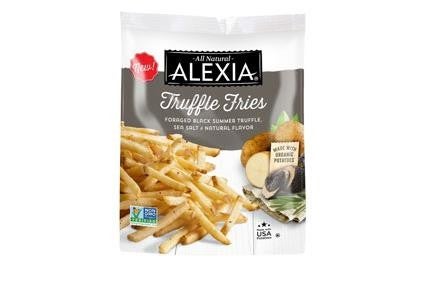 ConAgra Foods has announced it will be taking all of its Alexia branded products non-GMO by the end of the year.
The firm said the entire Alexia line will be Non-GMO Project Verified within 12 months.
"We are already 90 percent of the way there with only a few items left to finish the process of Non-GMO Project verification," said Rob Johnson, senior brand manager, Alexia Foods. "We're excited about the commitment we've made and look forward to continuing to evolve our food to meet the Alexia consumer's preferences."
Together with the announcement the company said it was launching two new side dishes made with organic potatoes: Organic Savory Spice Sweet Potato Fries and Alexia Truffle Fries. Both new products are Non-GMO verified and certified USDA Organic.
In March ConAgra followed moves by Kellogg, General Mills and Mars Inc announcing it would introduce labelling for products containing genetically modified ingredients in the US. It set a July 2016 deadline for the changes.