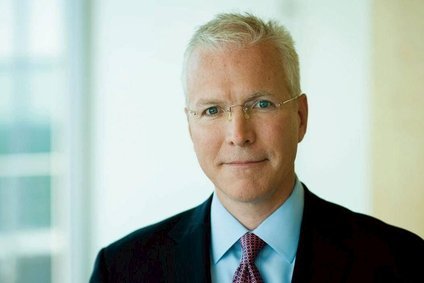 Former Hillshire Brands chief executive Sean Connolly has been appointed the new CEO at ConAgra Foods.
Connolly, who left Hillshire after its sale to Tyson Foods was completed last year, will join ConAgra on 6 April. He will replace Gary Rodkin, who announced in August he would step down after a decade at the helm in May.
Steve Goldstone, ConAgra's chairman, said Connolly's "track record of building brands, energising teams, and creating value makes him an ideal fit".
Connolly, 49, became Hillshire's president and CEO when it was separated from the then Sara Lee's tea and coffee business. He had been CEO of Sara Lee's North American retail and foodservice unit. Before that, Connolly was president of Campbell Soup Co.'s business in North America.
"I'm excited to begin my new role at ConAgra Foods," Connolly said. "The company has a unique portfolio and a motivated team. I'm looking forward to transitioning with Gary, and creating a lot of value over time."
News of Connolly's appointment came alongside ConAgra admitting it now expected its underlying annual earnings per share to be lower than it previously thought.
The Chef Boyardee maker originally expected to post a mid-single digit rate of comparable EPS growth in fiscal 2015 over the US$2.17 it recorded a year earlier. It now forecasts comparable fiscal 2015 EPS to be in the range of $2.13-$2.18.
ConAgra blamed weaker-than-expected profits from its private-label business and the impact of the labour dispute that has closed ports along the US West Coast.
In the year to 25 May, ConAgra saw its net income fall 59.9% to US$315.1m. Total segment operating profit for its three divisions fell 30% to $1.3bn. Write-downs on ConAgra's consumer and private-label businesses, first announced in ConAgra's most recent profit warning last week, hit earnings.
ConAgra made three profit warnings during the financial year.