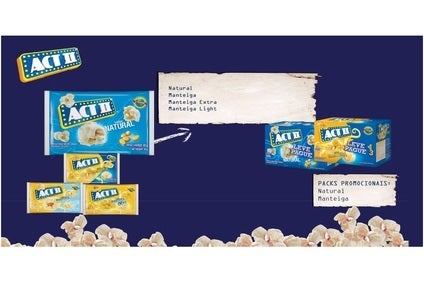 ConAgra Foods is launching its Act II popcorn product and its Hunt's line of condiments in Brazil under an agreement with Cargill .
Cargill will distribute Hunt's tomato ketchup, yellow mustard and barbecue sauce that have been manufactured by ConAgra in the US.
Act II microwave popcorn will be produced and distributed locally for the first time.
"This partnership combines ConAgra Foods market expertise with Cargill's sales, distribution, and merchandising strength to serve increasingly demanding consumers, in terms of the quality of the products they buy," said Haroldo Rego, leader of Cargill's dressing and oils business in Brazil. "The microwave popcorn category has considerable room for growth when compared to sales in other countries; additionally, everyone loves ketchup in Brazil," he added.
Hunt's products are set to hit shelves across Brazil this month while the Act II range will be available in supermarkets in Sao Paolo.