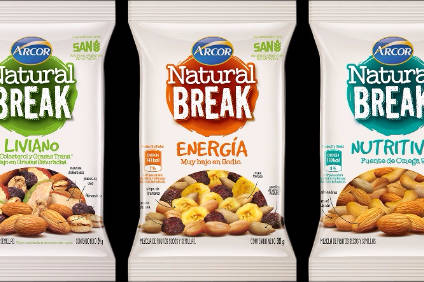 Argentinian confectionery group Arcor is said to be open to entering a strategic partnership to expand beyond Latin America.
Arcor SAIC, the closely-held Argentine food conglomerate, would be willing to do a stock swap with a partner to get access to more overseas markets, especially in Asia, Bloomberg reported.
Luis Pagani, chairman and a majority owner, said that, while talks have not begun, Arcor's family ownership might appeal to other global candy makers that value similar structures. Ferrero International and Mars are among those kind of family-owned confectionery companies, he added.
"We all know each other," Pagani said in a Bloomberg interview from Buenos Aires. "I know all the owners and they know the importance of Arcor in America. The opportunities will surface."
On a potential initial public offering of shares, Pagani said there is no pressure to do one right now.
"We would never do an opportunistic IPO," he added. "We would only do it looking to the future, as a way to expand to other markets outside Latin America, most likely Asia, where half of the world's population lives."
Arcor owns 51% of Bagley Latinoamerica, an Argentine cookie producer. The remaining shares in the business are held by Danone. It also has a strategic alliance with bread maker Grupo Bimbo in Mexico and a branding alliance with Coca-Cola to sell products in Peru.
The company will seek to make acquisitions in Latin America, particularly consumer, agribusiness and packaging in Mexico and Brazil, Pagani told Bloomberg.
Arcor became a strategic partner with Argentina's largest dairy producer Mastellone in 2015, and as part of the agreement has the option to become the controlling shareholder by 2021. Pagani said that association has opened the door to exporting milk-based products to Africa, the Middle East and Asia, where competing products are coming from New Zealand.