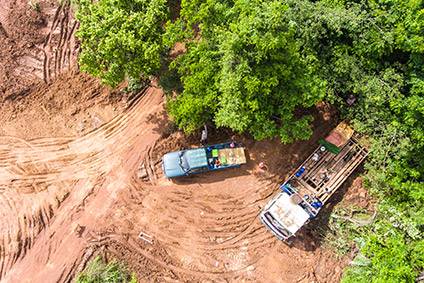 Most "major corporations" are not disclosing the impact they are having on deforestation, an environmental non-profit group has claimed.
Mondelez International and Hormel Foods were named among businesses that had "consistently failed to report forests-related information for the last three years", the US-based CDP said.
CDP, formerly Carbon Disclosure Project, says it seeks to "drive companies and governments to reduce their greenhouse gas emissions, safeguard water resources and protect forests". The non-profit organisation says it works with institutional investors with assets of US$96trn.
Over 1,500 companies that were deemed to have a significant impact on deforestation or to be susceptible to deforestation risk were requested by investors and purchasing organisations to disclose forests data through CDP's reporting platform in 2018, but 70% failed to do so, the group explained. Companies are asked to disclose on four commodities linked to deforestation: timber, palm oil, cattle and soy.
Mondelez was among that 70% of companies. The Cadbury owner had not responded to a request for comment at the time of writing.
Morgan Gillespy, the global director of forests at CDP, said: "The silence is deafening when it comes to the corporate response to deforestation. For too long, corporations have ignored the impacts of their supply chains on the world's forests and have not taken seriously the risks this poses – both to their business and the world."
Gillespy added: "Environmental concern is at an all-time high, and companies are being demanded to be transparent and take decisive action to protect forests. Consumers increasingly want to know that their shopping basket isn't driving the destruction of the Amazon, extinction of the orangutans and the climate crisis.
"Businesses that want to maintain market share need to listen to the calls from their customers, investors and consumers – or they could face a backlash. Companies are already telling us reputational risk is the top risk they see from deforestation and this is likely to become ever more prominent as sustainable consumption trends continue and the market shifts."
Hormel told just-food: "We are in the process of completing the CDP – Forests questionnaire this year."