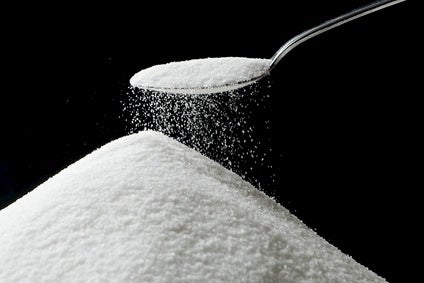 Consumers are being "misled" over the "seemingly healthy" nature of fruit snacks, which are actually high in sugar and calories, campaign group Action on Sugar warned today (29 May).
Action on Sugar found that 85% of processed fruit snacks contain more sugars per 100 grams than confectionery such as Haribo Starmix. Haribo Starmix contains 47 grams of sugar per 100 grams.
Some fruit snacks contain more than four teaspoons of sugar per portion, Action on Sugar stressed. This represents a "completely unnecessary" source of sugars and calories contributing to chromic public health issues such as obesity, diabetes and tooth decay, the health campaigners insisted.
The report went on to stress fruit snacks carry "grossly misleading packaging claims" that fruit snacks can count as "one of your five a day" – the recommended daily intake of fruits and vegetables.
"Parents find it hard enough to know what is 'healthy' without food manufacturers confusing matters with misleading claims. Whole, unprocessed fruit is healthier than processed fruit snacks and fruit juice drinks, as it contains vitamins, minerals, water and fibre, and does not cause the devastating tooth decay we see in young children today," Katharine Jenner, campaign director at Action on Sugar said.
Action on Sugar called on the UK government to take a more proactive role in public health by setting industry sugar reduction targets. If these are not met, the government should impose "punitive taxes" on unhealthy products, argued Graham MacGregor, professor of cardiovascular medicine at Queen Mary University of London and chairman of Action on Sugar.
"The new Conservative government has a tremendous opportunity to take control of public health and reduce the huge burden on the NHS caused by the pandemic of obesity and type 2 diabetes, linked to high sugar intakes. This survey illustrates the fact that the food industry is the cause of this pandemic, by taking something as natural as fruit and ruining it by adding sugar.
"The new Health Secretary, Jeremy Hunt, must set sugar reduction targets across the whole of the food industry to gradually reduce the amount of sugar they add to our food. If the food industry does not respond then punitive taxes on these unhealthy products need to be imposed."