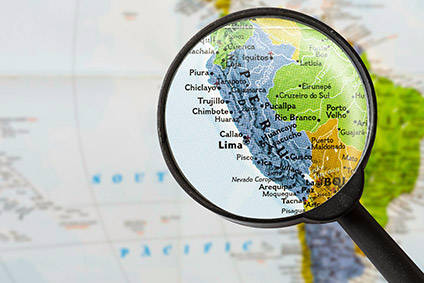 Continental Grain Company, a private investor in New York, has taken a financial interest in Multifoods, a food and beverages contract manufacturer in Peru.
Continental Grain (CGC), which invests in food and agriculture businesses, did not disclose any details in terms of the size of the cash injection or any stake taken in Multifoods. Previous investments by CGC include MycoTechnology, a Colorado-based company making ingredients from mushrooms, US agri-food firm Bunge, and poultry group Wayne Farms in Georgia.
Multifoods, based in the capital Lima, manufactures products for retailers, consumer goods companies and the foodservice channel, with a range that encompass sauces, dressings, jams, fruit spreads, syrups and ready-to-drink beverages for customers predominately in the US and Canada, but also for clients in other destinations.
Michael DeBakey, the founder and CEO of Multifoods, said: "CGC brings significant operating experience and an extensive international network in the food industry. I look forward to leveraging their expertise as we expand Multifoods into new geographies and product categories."
Carlos Poblete, a vice president of CGC for Latin America, added: "We look forward to working with the management team to continue expanding Multifoods' production capabilities and accelerate the company's growth both organically and through acquisitions."