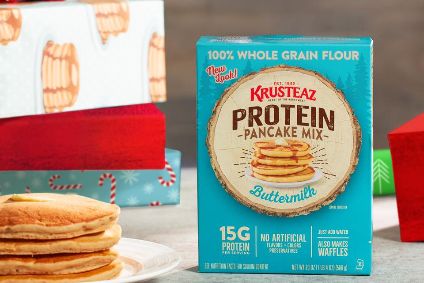 Continental Mills, a US supplier of bakery and snacks products, has snapped up a production facility, with an eye on adding to its manufacture of consumer-facing products.
The company has acquired a factory in Effingham in the US state of Illinois from Hodgson Mill for an undisclosed sum.
The 175,000 square foot factory is "right across the parking lot from our current facility", a Continental Mills spokesperson said.
"[The] current facility generally makes bulk-sized baking and pancake mixes for the foodservice industry. However, we are adding in some new flexibility to be able to make consumer products in this purchased facility as well, including potentially some of our Krusteaz mixes.
"With the addition of the new facility, our plan is to expand our current capacity overall. The existing site will continue to run at its current capacity to meet our customers' needs and the new site gives us flexibility to expand capacity as needed."
Continental Mills expects the factory to be up and running in 2021.
Asked about staff numbers, the spokesperson added: "We currently have 55 employees at the Effingham facility, do not plan to add additional employees at this time and will manage both facilities with our current staff. As we scale up the facility over time, we will expect to add more employees."