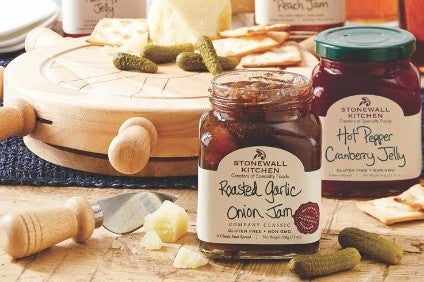 Stonewall Kitchen, the US baking mixes-to-condiments branded goods supplier, has a new majority owner in the shape of Boston-based private-equity firm Audax.
It bought the stake from Stonewall's previous backer, Centre Partners, another local private-equity house.
Financial details have not been disclosed and nor has the percentage stake Audax has taken in the business.
The deal comes just three months after Stonewall – and Centre – were reported to be weighing up a sale.
Stonewall, based in York, Maine, was established in 1991 and markets a range of branded products, including the flagship Stonewall Kitchen bran.
The company's portfolio also includes the Tillen Farms brand of pickled vegetables and cocktail cherries, Napa Valley Naturals culinary oils and the Legal Sea Foods brand of seafood sauces and condiments.
Post-deal, Stonewall will continue to be led by its existing management, with John Stiker remaining as CEO.
Stiker said: "This is an exciting time for Stonewall Kitchen. We've experienced a significant amount of growth over the last five years and, by partnering with Audax, we'll look to provide even more innovative, high-quality, and delicious products for our customers and guests as we continue to grow going forward.
"Alongside Audax, we will be looking to continue our acquisition efforts while also growing our heritage Stonewall Kitchen brand. Our focus will be on identifying products and companies that match our high-quality standard for delicious food, and which preserve and enhance our core values and company culture."
Jay Mitchell, managing director of Audax Group, said: "As a New England-based company ourselves, we're excited to invest in Stonewall Kitchen and partner with John and the rest of the team. The culture and business practices at Stonewall Kitchen are a great match with Audax' own philosophy and values, and we believe that our buy & build investment strategy, combined with their expertise in the speciality food industry, can transform the company."
Centre Partners invested in Stonewall Kitchen in 2014, without disclosing the extent of its investment or shareholding in the company.