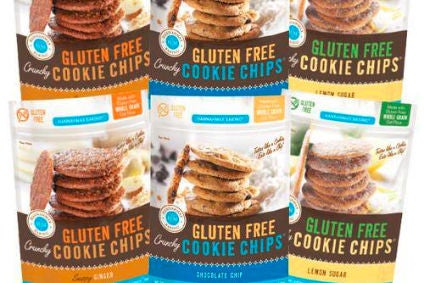 Private-equity firm Alliance Consumer Growth has announced a "substantial growth equity investment" in US packaged cookie brand Cookie Chips.
Alliance Consumer Growth managing partner Trevor Nelson told just-food the investment is in the Cookie Chips brand, rather than its owner HannahMax Baking. He refused to comment further.
Joanne Adirim, the founder of HannahMax Baking, had not returned a request for comment at the time if publication.
The Cookie Chips brand was launched in 2012. Its products are sold in supermarkets nationwide including Safeway, Raley's, Vons and Kroger. Its range includes six core flavours, two seasonal lines and three gluten-free variants.
Alongside the announcement of the investment from Alliance Consumer Growth, it was revealed ex-Coca-Cola executive Josie Padilla will become CFO and COO of the Cookie Chips business. Former Krave Pure Foods executive Frank Zampardi has been named senior vice president of sales.
In a statement on the deal, Adirim said: "We could not be more excited about partnering with ACG. Their passion for our business, as well as their unparalleled track record helping to grow successful food brands make them the ideal partner."
Nelson added: "Cookie Chips is an authentic brand, with raving fans, that delivers a premium snacking experience. Joanne has created a craveable, best-in-class product that is bringing real innovation to the cookie and snack aisles. We are thrilled to partner with Cookie Chips to help take the brand through its next phase of growth."
The private-equity firm's investments include a stake in US firm Live Better Brands, maker of the Way Better Snacks brand. Alliance Consumer Growth invested in Live Better Brands last year.