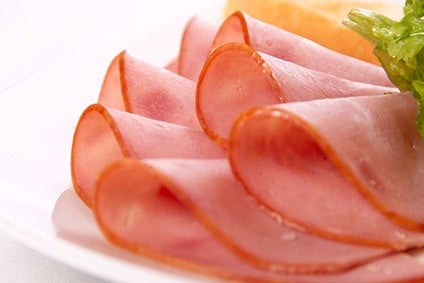 French pork processor Cooperl Arc Atlantique is a candidate for the charcuterie and cooked meats business of embattled food industry holdings group Financière Turenne Lafayette.
In a letter to Cooperl's members, a copy of which was obtained by just-food, the Brittany-based co-operative said: "We have drawn up a project to acquire the charcuterie/cooked meats business of FTL comprising Madrange, Paul Prédault, Lampaulaise de Salaison and Montagne Noire. The Cooperl board has voted in favour of the bid."
The letter continued: "Without unveiling details of our project at this stage, it would benefit our co-operative and also pork production as a whole. Pork producers have suffered greatly in recent years and it's today that we need to act to shape the future of the sector."
Cooperl added the takeover plan would allow most of the sites and jobs of this branch of FTL to be preserved.
Contacted by just-food, a spokesperson for FTL declined to comment on Cooperl's bid but said "several offers have been submitted for certain activities in its portfolio".
FTL, which has a portfolio that also includes William Saurin ready meals, received emergency financial aid of close to EUR70m from several banks and the French state at the start of the year.
It followed the preliminary findings of an audit that revealed evidence of the falsification of the group's accounts over a prolonged period and debts in the region of EUR350m. FTL operates 21 production plants and employs 3,200 staff.