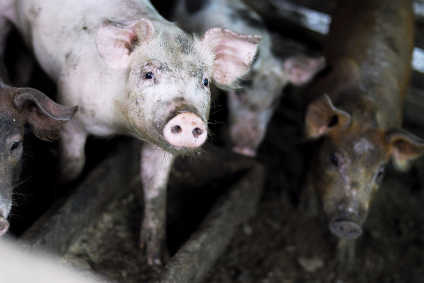 Cooperl, the French pork group, has set up a joint venture in China with local group New Hope Liuhe.
The companies plan to build a processing plant in China but its location, annual production, capacity and the timeframe for it entering service has not been disclosed.
The venture will operate on a 50:50 basis with each party injecting capital of EUR20m. It will focus on pork processing for cured, cooked, non-cooked and smoked products, Cooperl said.
"It's the first stage of co-operation between the two parties for the development of a complete production chain for pork products in China."
The plant will employ "western low-temperature cooking methods for high-quality products."
Cooperl added: "This project contributes to the implementation by New Hope Liuhe of developing a strategy for organised pork activities stretching from farmgate to fork."
New Hope Liuhe is an affiliate of agribusiness conglomerate, New Hope Group. According to New Hope Group's website, New Hope Liuhe "is a leading enterprise in agricultural industrialisation in China," specialising in food processing and modern agriculture, "with a vision to "build a world-class agriculture & husbandry enterprise."
It operates nationally across China as well as in 20 other countries including Vietnam, Indonesia and Egypt. The company processes 13bn chickens and 800m pigs annually and posted revenues in 2015 of approximately CNY61.5bn.