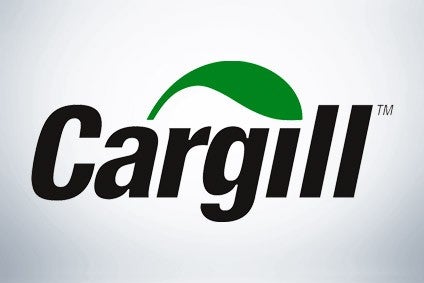 US-based agri-food business Cargill has reduced shifts at a meat processing plant in Canada after an undisclosed number of employees tested positive for the deadly Covid-19 virus.
Shifts at the facility in the town of High River, Alberta, were cut on 13 April, a company spokesperson confirmed, and the factory "will be back to operating at full capacity as soon as is it is safe to do so".
A statement quoting Jon Nash, the head of Cargill's North America protein division, read: "As we continue to prioritise the health and safety of Cargill employees, we have decided to temporarily reduce shifts at our High River protein plant. This will allow us to minimise the impact of Covid-19 and continue to follow health department guidelines. This was a difficult decision for our team, but our values are guiding our actions."
Cargill closed a meat plant in Pennsylvania last week, shutting the facility in the town of Hazleton temporarily after an undisclosed number of workers contracted coronavirus. The site would remain shut until further notice, the Minnesota-based company said then.
The spokesperson told just-food that Cargill had had positive cases at the High River facility but "due to privacy laws, we cannot share further details".
Nash continued with respect to the High River plant: "Every person affected is a valued member of our team. Our employees are working hard to keep food on tables in local communities.
"While this location is working at reduced capacity and we adapt to operating during a pandemic, our work doesn't stop. We are working with farmers and ranchers, our customers and our employees to supply food in this time of crisis and keep markets moving."
Analysis: Meat processing emerges as Covid-19 hot-spot in North America – analysis