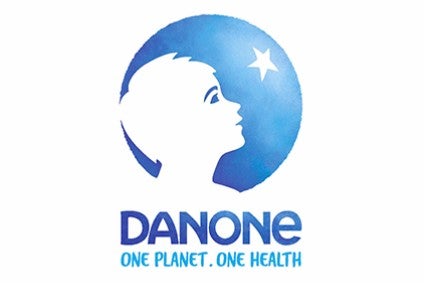 Danone has outlined how coronavirus might affect the French food and beverage giant's sales performance in the first quarter.
The Activia and Alpro maker revealed its estimates for how coronoavirus could affect its sales in China, the epicentre of the disease.
"As a preliminary assessment, we expect that coronavirus will generate a sales loss of Q1 of approximately EUR100m (US$109.4m) in net sales. And, as a consequence, it will have a negative impact on margin for H1," Danone CFO Cécile Cabanis said. "This is the estimation to-date and we are of course monitoring very carefully the situation."
Speaking to analysts yesterday (26 February) after Danone published its 2019 financial results, Cabanis explained how the coronavirus outbreak in China is – and will likely have – an impact on the company's business in the country. She called out two parts of Danone's portfolio that are important to the business in China, including infant formula, which the company houses in its specialised nutrition division.
"[Bottled-water brand] Mizone is today by far the most impacted business for us. It has one factory in Wuhan province that is still closed today. Mizone bottles arrive to the consumer through very complex and multi-layered distribution channels and they are mostly sold on-the-go in convenience stores," Cabanis said. "The demand for the entire category is severely affected given what is happening now with the coronavirus.
"As far as specialised nutrition is concerned, there is today no disruption in the supply and manufacturing of our early life nutrition [and] medical nutrition products. Still, travel limitations are impacting sales through the so-called channels friends and family and some from Hong Kong."
However, the Danone finance chief did set out another factor that is set to weigh on the company's infant-formula business in China. Beijing has put on hold the process through which infant-formula manufacturers register their products and Cabanis said the decision would mean Danone could not for now launch some "premium" products it had developed.
Coronavirus was a factor in Danone lowering its forecast for how much it expects its like-for-like group sales and profitability to grow in 2020.
The EUR100m impact on sales Danone estimates it will see in the first quarter means it expects its sales in the first three months of the year will be flat, Cabanis emphasised, although she did point to other factors.
"There has been some [sales] phasing effects, especially, for early life nutrition given the earlier timing of Chinese New Year and some on waters in order to make sure that we wouldn't fall out of stock during the strikes in France," she explained. "This is a bit less than EUR50m in total, but it also impacts January as it is phasing."