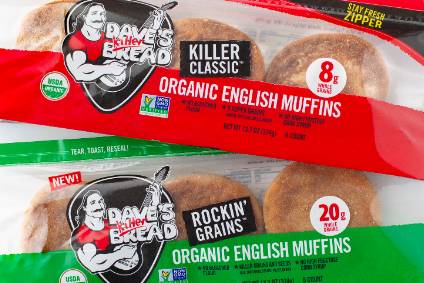 US bakery business Flowers Foods is closing its Georgia plant for around two weeks "out of an abundance of caution" after a number of employees at the site contracted Covid-19.
The facility in the city of Tucker, which normally employs 255 workers and produces frozen bakery products for the foodservice sector, will reopen "on or around" 27 April, the Nature's Own and Dave's Killer Bread brand owner said in a statement today (14 April).
While foodservice businesses in the US and further afield have generally closed to curtail the spread of coronavirus – some temporarily – Flowers said any production requirements will be filled by its other plants.
Flowers added it had seen an increase in the number of Covid-19 cases at the Tucker site, along with some employees self-quarantining "over the past few days", despite taking the normal health and safety precautions, along with additional sanitation measures and screening.
DeKalb County, where the plant in question is located, has the "third-most confirmed cases of Covid-19 in the state, according to the Georgia Department of Public Health cited in the statement.
All employees, except a "small" sanitation team, have been furloughed on full pay.
New York-listed Flowers operates 46 bakeries across 18 US states. In November, the company revealed plans to review its portfolio and supply chain under an optimisation initiative launched by newly-installed chief executive Ryals McMullian, who was promoted from chief operating officer in May.
McMullian also said at the time that Flowers Foods would look to grow its foodservice operations, with acquisitions potentially part of the aim.