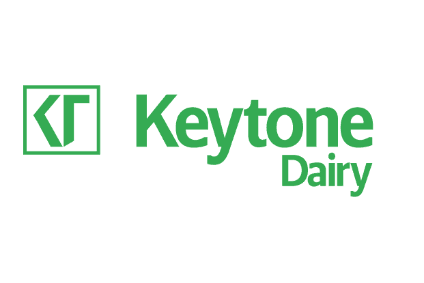 Keytone Dairy said it is experiencing a surge in demand for its milk powder products both from its branded customer base and also private-label clients in the New Zealand-based firm's domestic and international markets.
Orders for the company's KeyDairy formulated powdered dairy products have "experienced an increase in demand approximately four times greater than that prior to the outbreak of Covid-19", the Christchurch-headquartered business said in a statement today (25 March).
It added that it's second manufacturing facility in Christchurch is just coming on board to help meet the increased demand and will be well placed to "better service the demands of clients and leading brands such as Walmart (China) and Woolworths New Zealand, in addition to winning new large-scale clients and business".
Keystone added: "With regard to its private-label business, Keytone is experiencing a strong uplift in the volume and frequency of orders from existing third-party clients for the manufacture of their shelf stable nutritional products and demand for these products continues to grow both internationally and domestically.
"Furthermore, an increase in in-bound queries from new clients wishing to diversify their supply chain and ensure continuity of supply is further broadening the client base and financial performance of the business."
To help cater to the increase in orders, the company is also "fast-tracking" the introduction of an online platform for customers to purchase milk powders directly. And despite government lockdowns in New Zealand and Australia, its two key local markets, to curtail the spread of Covid-19, it said Keytone Dairy, as a food manufacturer, is considered an "essential service".
Chief executive Danny Rotman outlined the measures taken to deal with coronavirus: "The health and safety of our employees, customers and our community is first and foremost in these challenging and uncertain times. We have acted quickly and diligently and put in place additional measures for the safety of our people and customers as well as to ensure the continuity of our diversified operations," he said.
"We are experiencing a significant increase in demand for nutritional products, across our product portfolio and in particular immunity-related products. Given our flexible and diversified operational manufacturing base we are in a unique position to fulfil the growing number of customer orders."
Keytone added that it does not foresee any supply chain or packaging issues at this time, and has a "flexible and diversified operational base" across five manufacturing sites in New Zealand and Australia. Its new facility in Christchurch will primarily manufacture the KeyDairy brand of milk powders, along with whole milk and skimmed milk powder SKUs.
"The company expects to scale-up production to multiple shifts over the short to medium term."
Looking beyond the current implications from Covid-19, Keytone said "there will likely be a structural shift in the consumption patterns of consumers globally with an increased focus on health and well-being, which the company is ideally placed to service".