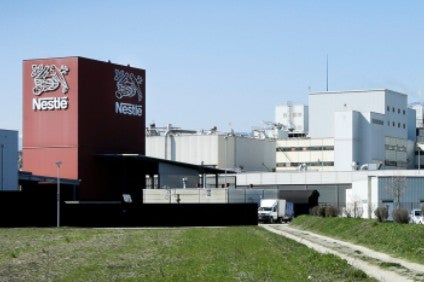 Nestlé has asked staff not to embark on international business travel due to the coronavirus outbreak, which has affected almost 50 countries.
The KitKat and Maggi maker, which earlier this month banned staff from travelling to and from China, has updated its guidance to the company's more than 290,000 employees.
"We take our responsibility for our employees and to the communities in which we operate seriously and continue to follow the advice of public health organisations. As a precaution, we have asked all of our employees worldwide not to travel internationally for business purposes until March 15 2020," Nestlé told just-food. "Domestic travel should be replaced by alternative methods of communication where possible. We will review this measure in light of external developments."
Asked if any of Nestlé's offices, factories or distribution centres are either closed or operating at reduced capacity, the company said: "All of our distribution centres and factories remain operational."
Yesterday (26 February), Danone said it expected the coronavirus outbreak to reduce its sales by around EUR100m (US$109.4m) in the first quarter of 2020.
Nestlé said today it is "too early to quantify the financial impact of the outbreak".
According to data compiled by just-food sister site pharmaceutical-technology.com, there have been 82,464 confirmed cases of coronavirus worldwide, with 2,807 deaths. The virus has spread to 47 countries outside China.