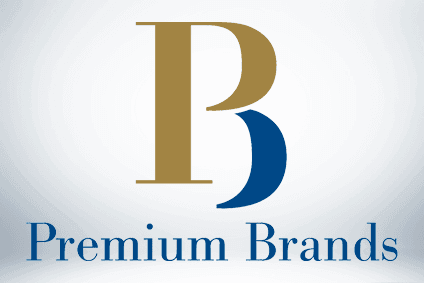 Premium Brands Holdings, the acquisitive Canadian food firm with businesses stretching across cured meats, meat snacks and seafood, said it is starting to see the impact of coronavirus on sales.
Before coronavirus, or Covid-19, broke out in China late in December, Vancouver-based Premium Brands was already facing another uncertainty, African swine fever (ASF).
That too emerged in China around the summer of 2018, decimating the country's hog herds. For exporters to the Asian nation, ASF provides opportunities, but presents risks for importers of Chinese products around the world, including Premium Brands.
Presenting its full-year results today (12 March) for the year through December, Premium Brands said: "In terms of any broader challenges associated with Covid-19, the company has incorporated into its 2020 outlook the impact of what it is currently experiencing, namely reduced seafood sales to China and certain Asian-based restaurants in the Greater Toronto Area.
"It has not, however, factored in any potential impacts that could occur if the scale of the outbreak becomes so extreme that it results in material disruptions to its supply chains or labour force and/or other similar challenges for an extended period of time. There is significant uncertainty associated with this issue and how it will play out in the coming months."
The outlook for 2020 revenues, based on the current portfolio of businesses, is for between CAD3.98bn (US$2.88bn) and CAD4.08bn, which would represent an increase of 8.9% to 11.7% over 2019.
Premium Brands has also provided two different ranges for adjusted EBITDA to take into account the possible effects of ASF. Including estimates from ASF, the target has been set at CAD320m to CAD345m, and CAD335-360m otherwise.
For the time being, the company said it is "erring on the side of caution" in terms of Covid-19 regarding its employees and customers. However, it noted Premium Brands has some flexibility in its operations given its factories are not centrally located in one particular area, helped by a slew of acquisitions in recent years, including three more revealed today – La Felinese Salumi, Bavarian Meats and Inform Brokerage.
La Felinese, a dry-cured meat producer based in the Italian province of Parma, represents the company's first foray outside of North America.
George Paleologou, Premium Brand's president and chief executive, said of the two virus risks: "We are actively managing this [coronavirus] challenge and where appropriate erring on the side of caution in terms of what's best for our employees, communities and customers.
"We are also continuing to manage our way through the uncertainties created by the severe outbreak of African swine fever in China and, in particular, the resulting volatility in global protein markets.
"While we believe both of these issues to be transitory, there is a significant amount of uncertainty on how they will play out in the coming months. I am, however, confident that our businesses will once again rise to the occasion and will effectively manage through them in a prudent and ethical manner, while always acting in the best interests of all our stakeholders."